ENDS SOON! SHOP THE END OF SUMMER SALE
Shop Now
Silver Bracelets
Our Silver Jewellery
We provide high-quality 925 sterling and 999 fine silver jewellery. All of our rings, bracelets, necklaces, and earrings are stamped with their respective silver grade unless stated otherwise, giving you peace of mind knowing that you are buying quality silver jewellery.
There are a couple of main differences when looking to purchase silver jewellery. Silver stamped as 999 is silver comprised of 99.9% pure elemental silver. As the stamping convention suggests, silver stamped with 925 consists of 92.5% elemental silver.
Pay the way you want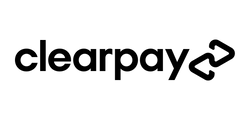 End Of Summer Sale!
Grab a bargain at our massive end of summer sale.
A wide range of necklaces, rings, bracelets, and earrings at unbeatable prices!
Silver Jewellery UK
The Silver Jewellery UK catalog has a wide of silver jewellery including sterling silver rings, bracelets, necklaces, and earrings.
We supply high-quality sterling silver jewellery throughout the UK with an emphasis on customer satisfaction.