ENDS SOON! SHOP THE END OF SUMMER SALE
Our 999 Silver Jewellery
999 silver is a beautiful metal that can be used to create stunning pieces of jewellery.
Silver has been used in jewellery for centuries and it's still one of the most popular metals today. It's also very affordable, which makes it perfect for creating unique designs without breaking your budget. Whether you want to make something simple or ornate, this metal will work perfectly every time!
Shop Now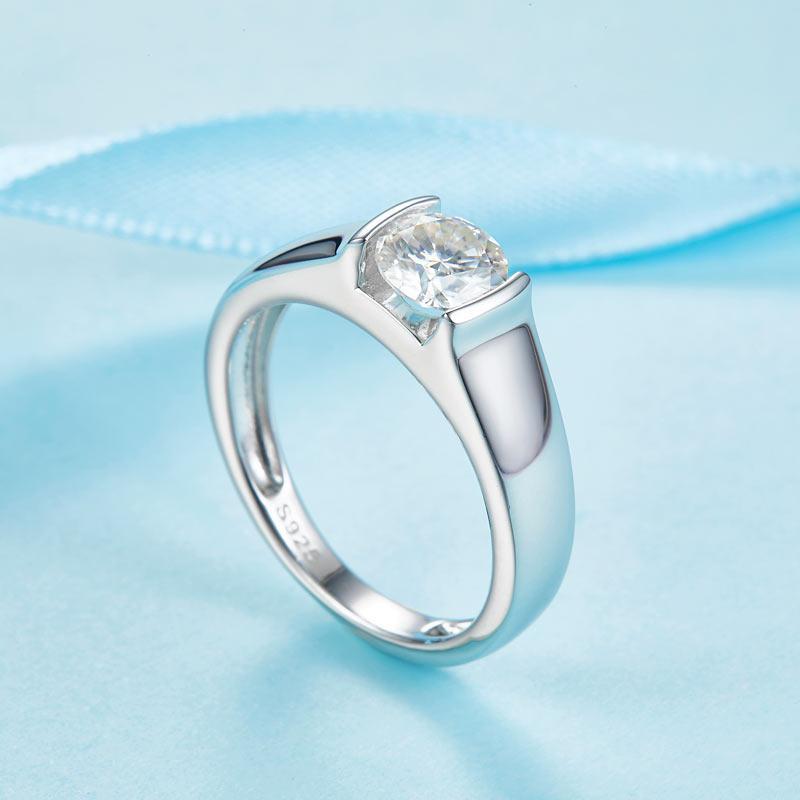 What is 999 Fine Silver?
999 silver jewellery, often referred to as 'pure silver' or 'fine silver', is made up of 99.9% pure elemental silver and only contains 0.01% of trace elements.
Because of its purity, 999 silver is softer and is slightly less durable than its 925 sterling silver counterpart. Because of this, pure silver tends to be forged into elegant pieces of jewellery that are worn for either special occasions or made into jewellery for children that often have less strenuous daily wear.
The benefits of 999 silver jewellery
Hypoallergenic
Because pure silver contains fewer metals than other silver, the chance of having an allergic reaction is reduced due to the lack of other substances
Holds its value
Due to its purity, 999 silver jewellery tends to hold its resale value as opposed to other silvers such as sterling silver
Shines Brighter
999 pure silver carries a higher white appearance that metals like gold and platinum and reflect up to 90% of natural light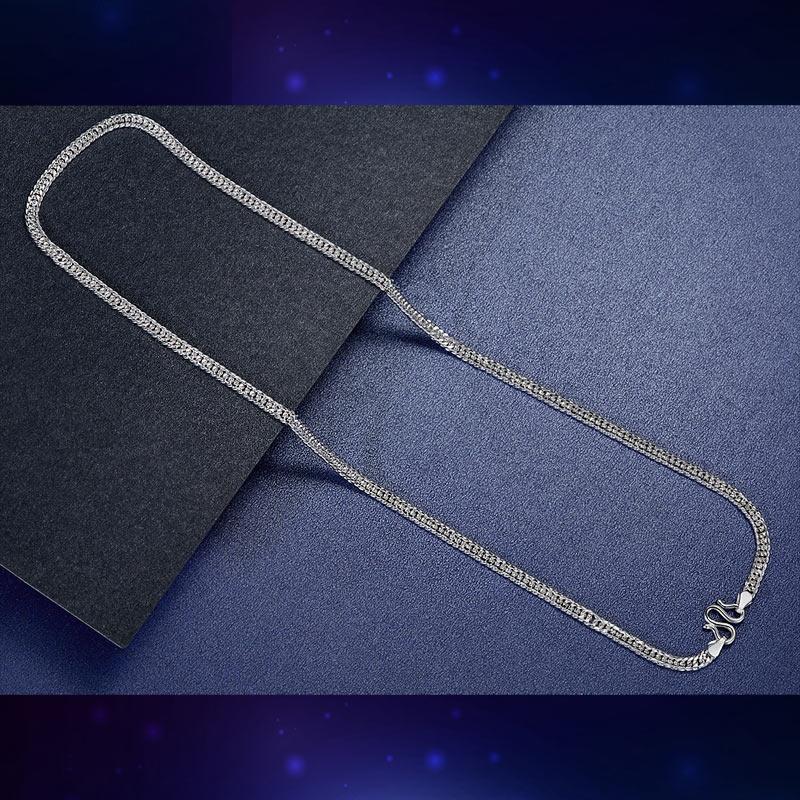 Featured Product
990 Pure Silver Cuban Link Chain
Weighing in at a solid 39g, our polished finish 'pure silver' Cuban chain is the perfect gift to yourself or a loved one.
Features:
Length : 22″ (56 cm)
Width : 6 mm
Silver Weight: 39 Grams
Finish: Polished
How can I tell if I have 999 Pure Silver?
The easiest way to tell if you have pure silver is to inspect your jewellery for its hallmark.
A hallmark is a stamp that is placed onto silver jewellery to show its silver grade. There are multiple different grades of silver such as, 925 sterling silver, 990 silver, or 999 pure silver.
Shop Now
999 Silver Jewellery
Frequently Asked Questions
What is 999 silver?
As its name suggests, 999 silver, also referred to as 'pure silver' or 'fine silver' contains 99.9% silver which is mixed with 0.01% trace metals.
How can I tell if I have 999 silver jewellery?
To check if your silver is classed as pure silver, check your jewellery to find its hallmark. A hallmark is a stamp that manufacturers press into jewellery to shows its respective silver grade
Why is 999 silver jewellery hypoallergenic?
Because fine silver contains minimal trace metals which could set off an allergic reaction, 999 silver jewellery can be classed as hypoallergenic
Does pure silver hold its resale value?
Even though pure silver doesn't typically cost much more than 925 sterling silver, it tends to hold its resale value much better than other silver jewellery options. This is due to the purity of the silver.